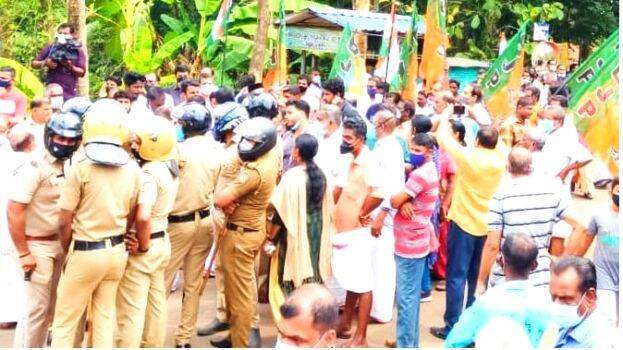 KOTTAYAM: The station blockade in protest following the police action against the locals, who blocked the officials who came to lay stone for the K-Rail project at Madapally, has been lifted. The protest ended with the release of the three detainees. The police arrested some protesters as the protest turned into a conflict.
The protest was shifted to the front of the Thrikkodithanam police station after the police kept three arrested protesters in custody. The police station was cordoned off by locals, UDF and BJP activists along with the anti-K rail strike committee. With this, the police decided to release the three.
Meanwhile, a hartal will be held in Changanassery tomorrow to protest against the police action. The hartal was called by the anti-K Rail strike committee, UDF and BJP.