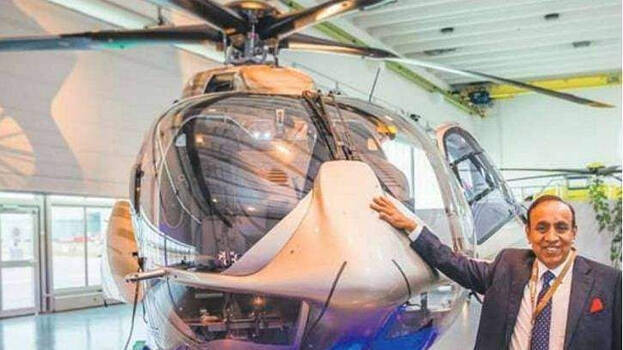 GURUVAYUR: A vehicle pooja in Guruvayur has earned a place in history. The pooja for the luxury helicopter bought by R P Group Chairman Dr B Ravi Pillai was very different and the first in history.

B Ravi Pillai bought the H 145 D 3 air bus worth Rs 100 crore. It is one of the 1,500 luxury helicopters in the world. The helicopter landed at Ariyannur Sree Krishna College Grounds at 3 pm. The helicopter was placed in front of the temple and lamps were lit. After that, Sumesh Namboothiri, former melsanthi performed the pooja. The vehicle pooja was completed when aarti was conducted and placed kalabham on the vehicle. Along with Ravi Pillai, his son Ganesh Ravi Pillai, pilots Captain Sunil Kannoth and Captain G G Kumar also attended the pooja. After buying the helicopter, Ravi Pillai made his first trip to Guruvayur for the pooja.

The helicopter left for Guruvayur from Kollam. Actor Mohanlal accompanied him till Kochi. After the darshan, Pillai and his son left to Kochi this morning. Till then, the helicopter was at the Srikrishna College helipad under heavy security.