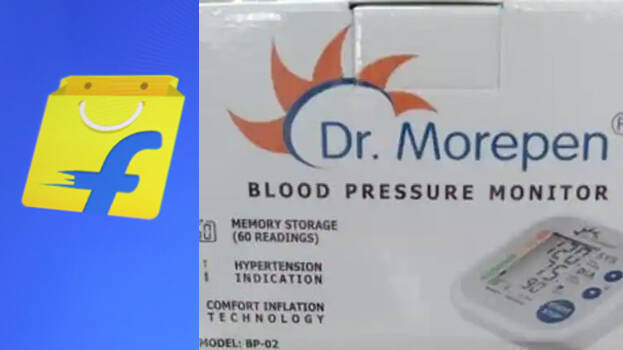 KOCHI: The online shipping in the country is increasing day by day. With the outbreak of the pandemic, there has been a huge jump in online trade and shopping. However, this has also increased the number of people who face frauds via such online businesses.
Lately, one such incident has been reported in Kerala. A native of Kochi, who bought a device to check blood pressure, was cheated. Abdu Rahman, who runs a computer sales and service shop in Deshabhimani road in Kaloor, Kochi, received a brick piece instead of his pressure monitor.
Abdu Rahman had ordered a pressure monitor manufactured by a company called Dr Morepen. The brick came in a box with the company's name and advertisement on it. Abdu Rahman had paid Rs 970 for the pressure monitor.
Even though Abdu Rahman had informed Flipkart's customer care of the incident, no action was taken. They replied that the complaint is still being processed. This is the first time that I became a victim of such a fraud, Rahman said.
Abdu Rahman also pointed out that the courier was sent in the name of Ayush Tiwari of Basti district in Uttar Pradesh. I never expected such a fraud could happen in transactions involving GST numbers, he said.