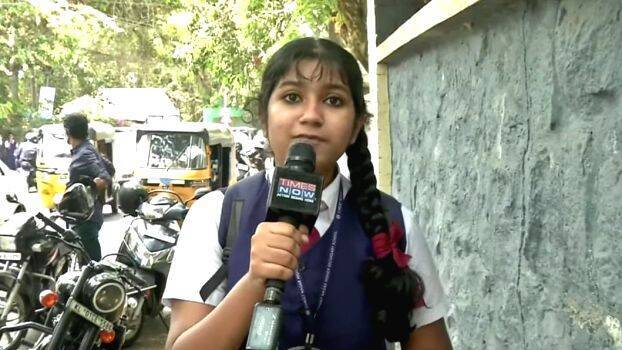 THIRUVANANTHAPURAM: Keerthana Nair, a 10th class student of Christ Nagar School in Thiruvananthapuram, became a star through a question to Prime Minister Narendra Modi. For the past two days, people have been showering praise on Keerthana, who lives in Flat 5E in Dr. Pais Heritage. Keerthana took part in the 'Pariksha Pe Charcha' held by Prime Minister Narendra Modi online yesterday. The Times Now channel came up with the idea of ​​asking children a question that could be asked to the Prime Minister. Keerthana was in the group of children they had chosen. Keerthana, who excels as a presenter and dancer in school events, is fond of English. She has read the entire Harry Potter series by J K Rowling. Keerthana is also a good artist.
Her father Binu is a pediatric surgeon at Thiruvananthapuram Medical College and mother is a doctor at the anesthesia department there. Her brother Karthik Nair is a Class 1 student of Christ Nagar School.
Question and Answer
Keerthana: 'How to find the right online learning platform?
Prime Minister: Online or offline, do not wander your mind. The mind is important, not the medium used for learning. If the mind is fixed on the lesson, the path won't deviate. New forms of learning should be seen as an opportunity, not a challenge.