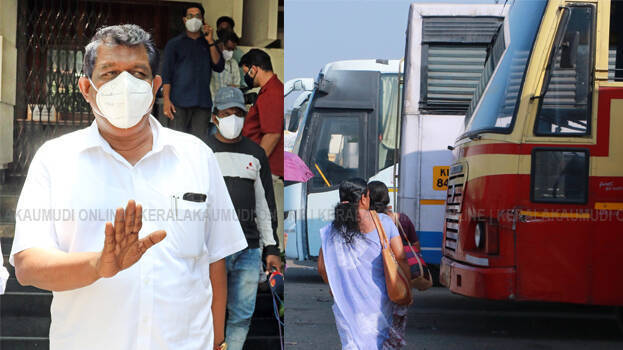 THIRUVANANTHAPURAM: There is severe crisis in KSRTC, said Transport Minister Antony Raju. The fuel price hike is the reason for the crisis. The employees can no longer be paid their salaries accurately every month, he said.
As a solution to the crisis, a section of employees will have to be laid off, said the minister. Last year, the government gave Rs 2,000 crores to the KSRTC. However, due to the price hike, there has been an additional monthly expense of Rs 500 crore, added the minister.
Swift is an integral part of the KSRTC, he said. After 10 years, all the assets of Swift will go to the KSRTC, pointed out the minister.