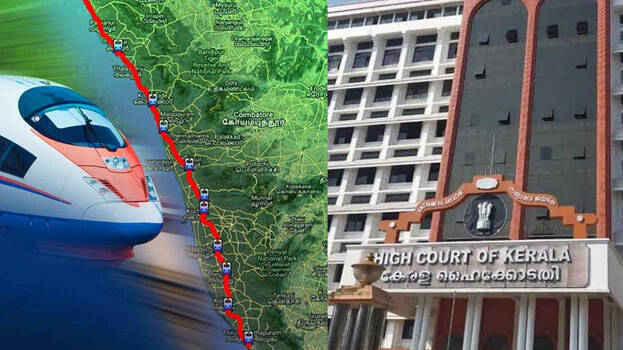 KOCHI: The central government has informed the High Court that it had given written instruction to the K-Rail not to lay stones on the land belonging to the Railways for the SilverLine project. The Centre also informed the court that no financial sanction was given for the project. It also clarified that the state government had not approached the Railways to conduct a social impact assessment.
The central government said this while the high court was considering the petitions challenging the installation of survey stones. The Centre informed the court that it has not yet given the final and financial approvals for the DPR of the project.

The High Court had yesterday raised four questions in connection with the SilverLine project. The court had asked the central government to clarify this. Following this, the central government informed the court of its position.