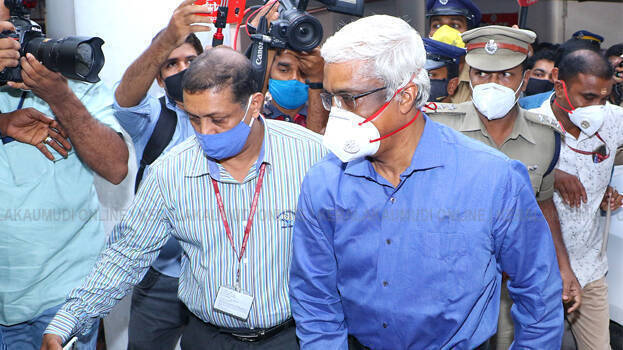 THIRUVANANTHAPURAM: Chief Secretary V P Joy has rejected M Sivasankar's application for voluntary retirement. The officer has service till January 2023. Sivasankar gave the request for voluntary retirement after given more responsibilities the other day. Sivasankar's request given a week ago was rejected. His application was rejected as there are cases of central agencies against him.
Sivasankar, who was former principal secretary to the chief minister, returned to service in January last year as the principal secretary for sports and youth affairs after a one-and-a-half-year suspension for his links with the accused in the gold smuggling case.

Sivasankar was given additional charges of animal husbandry, dairy development and zoo departments in a major reshuffle in the top levels of the bureaucracy. All these are portfolios of Minister Chinchurani. Sivasankar was given dairy at a time when elections are to be held in Milma Union which is under the Dairy Development Department.