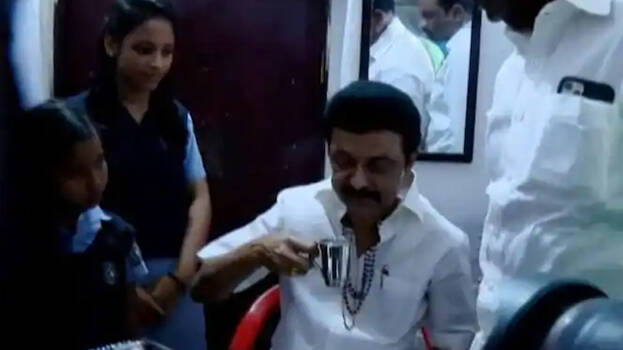 CHENNAI: Tamil Nadu Chief Minister MK Stalin on Friday visited the houses in a Narikuravar settlement at Avadi. Divya, a girl from this community, had earlier asked Stalin on social media whether he would visit her home. Stalin returned after visiting Divya's family and having food from her home.
Some months ago, Divya had said on social media that the Narikuravar settlement at Avadi was experiencing various issues such as the lack of drinking water and facilities to study. After seeing the video, Stalin contacted the girl through video call and assured her that all complaints would be resolved. When Divya asked him whether he would come to her house, the CM promised her that he would soon visit the house. The CM fulfilled his promise on Friday.
The CM also directed to inaugurate the infrastructure development project for the colonies at Avadi. During the visit, the Chief Minister inaugurated the drinking water project and distributed various benefits.