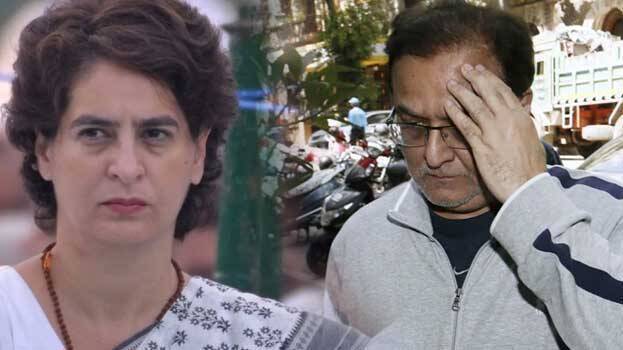 NEW DELHI: Yes Bank co-founder Rana Kapoor said that a former union minister forced him to buy a M F Hussain painting from Priyanka Gandhi. He testified before the Enforcement Directorate when questioned in a money laundering case. The money was handed over to get Padma Bhushan and to build a relationship with the Gandhi family. The money was also utilised for the medical treatment of Congress president Sonia Gandhi in America.
Rana was forced by the then Petroleum Minister Murli Deora to buy M F Hussain's painting. The union minister said that if refused to buy the painting of Hussain then it would prevent him from associating with the Gandhi family and receiving the Padma Bhushan. Kapoor said a cheque of Rs 2 crore was given even though his family was not interested in things like painting. Milind Deora, son of late Murali Deora and a former Congress MP, later secretly told him that the money he had given was used by the Gandhi family for treatment.
Kapoor told ED that Ahmed Patel, Sonia Gandhi's confidante, had told him that he had done a good job by supporting Gandhi family at an opportune time for her treatment. He was also assured that would be duly considered for the Padma Bhushan award.

Rana Kapoor was arrested in March 2020 in the money laundering case. Milind Deora had visited Rana Kapoor's home and office several times to buy M F Hussain's painting from Priyanka Gandhi. Calls and messages were sent from multiple mobile numbers. Rana also revealed to ED that he had tried several times to avoid this deal. However, in 2010 Murali Deora forced him to come for dinner at the Lodhi Estate bungalow in New Delhi. Union Minister Murali Deora warned then that any further delay in purchasing the painting would adversely affect Yes Bank as well. Kapoor told ED that the proceedings regarding the deal took place in the office of Priyanka Gandhi Vadra.