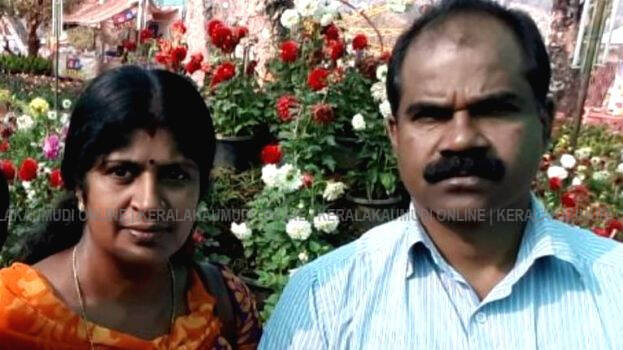 KATTAPPANA: A man committed suicide after setting his wife on fire following family issues. He killed his wife in her sleep by dousing petrol. Raveendran (50) staying at Puttady near Holy Cross College and his wife Usha (45) are the two killed. Their youngest daughter Sreedhanya (18) who sustained serious burns is undergoing treatment at Kottayam Medical College Hospital.

The incident that happened Monday early morning shook the place. The three-member family lived in a one room house with a kitchen. The couple slept on one side of the bedroom divided with curtains and Sreedhanya on the other. Raveendran self-immolated after dousing kerosene on his wife's body. The whole house caught fire then. The neighbours woke up hearing the screams of Sreedhanya who sustained burns.

By the time the neighbours came, Sreedhanya was lying down with burns. Though they entered the room to douse the flames, the couple was declared dead by then. The sheet of the roof was seen lying on top of their bodies. The locals immediately rushed Sreedhanya to a private hospital in Kattappana and then to Kottayam Medical College. The police and the fire force shifted the bodies to the hospital. Raveendran was running a shop named 'Jyothy Stores' selling soap products at Anakkaran. Sreedhanya, a plus two humanities student, had her last exam today.

The couple's eldest daughter Shruthi married her lover last year without the consent of her parents. Raveendran was mentally disturbed after that. Raveendran opposed when some of his relatives tried to solve the issue with their daughter. Just one hour before taking the drastic step, Raveendran had sent a message to a family WhatsApp group and to his friend Balakrishnan hinting suicide.