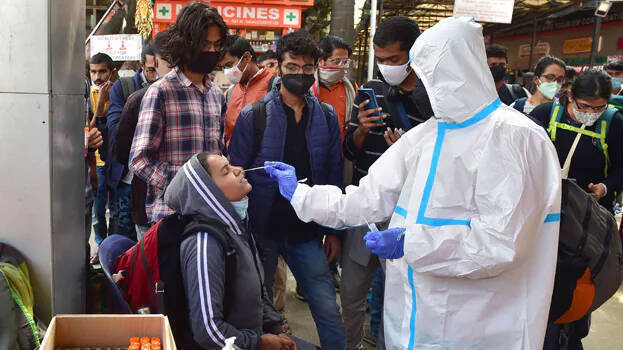 NEW DELHI: The country is witnessing severe Covid surge once again. 2,483 cases were reported in the last 24 hours, raising the total count to 4,30,84,91. Currently, 16,522 people are undergoing Covid treatment, said the union health ministry.
In the country, out of the total cases, only 0.04 percent are active. The Covid recovery rate is 98.75 percent. The country recorded 30 Covid deaths on Monday alone. With this, the death toll has increased to 5,22,223.
Amid the rapid rise in Covid cases, states are likely to tighten restrictions. Masks have been made mandatory in public places in the states of Karnataka, Chhattisgarh and Tamil Nadu. A fine of Rs 500 has been imposed as penalty for not wearing masks, said the health ministry of Tamil Nadu.