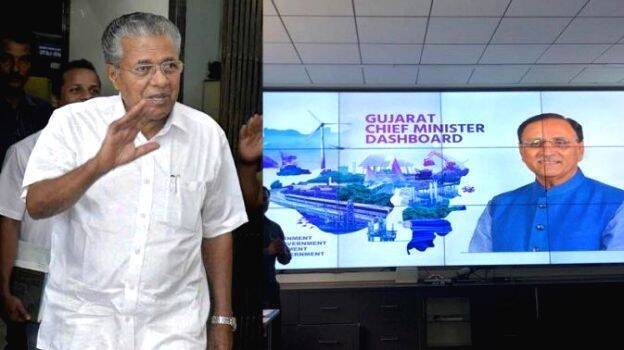 THIRUVANANTHAPURAM: The Kerala government's decision to send a high-level delegation to Gujarat to learn about the Gujarat government's dashboard system has landed in a controversy.
Lashing out at the government's decision, the opposition alleged that those who used constantly criticize the development model of Gujarat were now going to implement it in Kerala as well.
The controversy erupted when the chief secretary and his staff officer, IAS officer NSK Umesh, were scheduled to hold talks with top officials in Ahmedabad today.
The two went to study the dashboard system on the instructions of the Chief Minister after receiving an invitation from Gujarat. Upon returning, the team will submit a report to the Chief Minister.
KPCC president K Sudhakaran alleged that the Kerala officials' visit to Gujarat should be seen as part of the expansion of relations between the BJP and the CPI(M) at the level of governance.
Recently, the Dashboard project was mentioned during a meeting between Prime Minister Narendra Modi and Chief Minister Pinarayi Vijayan.