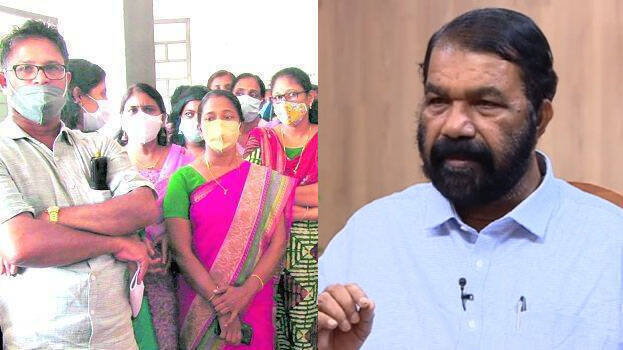 THIRUVANANTHAPURAM: Education Minister Sivankutty has once again intervened in the matter of a section of teachers staying away from evaluating the Plus Two Chemistry answer sheets. The Minister called a meeting of the officials of the Public Education Department to discuss the matter. Sivankutty said that an honest and fair evaluation will be ensured.
"Students will get the marks they deserve. Parents and students need not worry about this. If there are any deficiencies in the answer key prepared and published on the portal, it will be checked," the minister said.
The evaluation controversy has raised concerns among students regarding the Plus Two Chemistry exam, which was a tough exam in general. Teachers said that students are likely to lose between ten and twenty marks if the current answer index is used. Most of the tough questions came from outside the focus area. There was also an error in the options given as answers to some questions.
12 senior teachers had reorganized the answer key in the scheme finalization to allay concerns about the question paper. But a controversy arose when the Education Department insisted that the answer key prepared by the questioner must be used for evaluation.