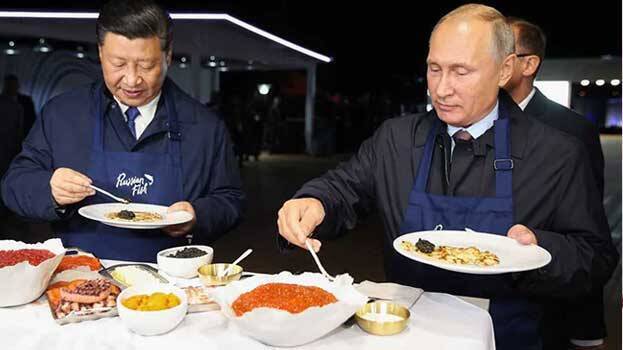 MOSCOW: The United States had declared sanctions on Russia from the very beginning of the Ukraine invasion. Russian exports were hit hard as other European countries imposed sanctions on them. However, things changed when the oil companies offered oil at low prices to countries like India.
While India imported Russian oil despite US displeasure, China imported large quantities of natural gas from Russia. According to reports, Russia's gas supplies to China have soared by 60 percent in 2022.
China has come to Russia's rescue as its gas exports to Europe remain uncertain due to sanctions and countries' refusal to trade in Russian currency. Russian energy giant Gazprom has announced significant rise in exports to China. The supplies are made through the Power of Siberia pipeline as part of the contract between Gazprom and China National Petroleum Corporation (CNPC).
China is a country that has refrained from publicly condemning the Russian invasion in Ukraine. Western countries, including the US, have not been able to influence China. However, Beijing has been urging for a diplomatic solution on the matter.
Even as China continues its imports, gas supplies to countries outside the former Soviet Union has dropped by 26.9 per cent since 2022. A total of 50.1 billion cubic meters have been delivered in the past four months. Putin had earlier ordered gas payments from the European Union (EU) to be made in rubles. Countries, including China, buying large quantities of fossil fuels from Russia is what gives Putin the courage to take such drastic actions.