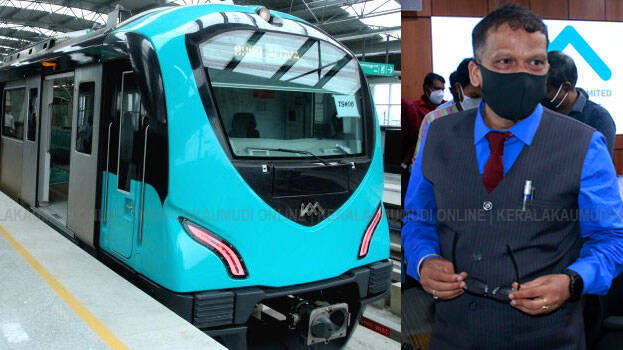 KOCHI: The policemen, who were in charge of security in the Kochi Metro, have been withdrawn. The action was taken in the wake of non-payment of money by the Kochi Metro. Despite being in charge of security for four years, the Metro has not yet paid Rs 35 lakh due to the police. A total of 80 policemen have been assigned for the Kochi Metro's security.
Metro Rail Managing Director Loknath Behera said that Metro does not have the money to pay the police. Money will be paid when the Metro becomes profitable, Behera explained. The security agreement was made when Loknath Behera was the former police chief.
The Kochi Metro is currently in severe financial crisis, with a daily loss of Rs 1 crore. According to figures from 2017 to 2021, the Metro has suffered a loss of Rs 1,092 crores. The cost of the Metro project was Rs 7,377 crore.