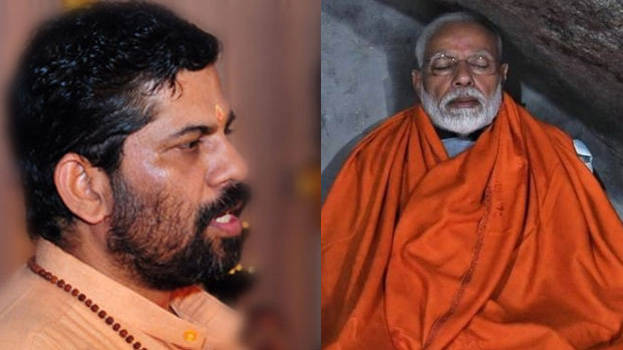 THIRUVANANTHAPURAM: Swami Sandeepananda Giri has mocked PM Narendra Modi's meditation, quoting 'Karma Yoga' from Bhagavad Gita.
"Whoever contemplates on sensual pleasures while controlling only his work-organs, is called a hypocrite. Some renouncers just stop doing their ascribed duties but keep on thinking about sensual pleasures in their minds. Such people can never become real renouncers(fraud)" is the English translation of the verse.
Several people have lapped up Sandeepananda Giri's troll. "Do someone wish to see that cave entrance be closed by a big rock?" is one of the comments under the post. "8 cameramen…4 cooks…2 maids…this is not meditation but a tour" is another comment. Many have also come up against the post.