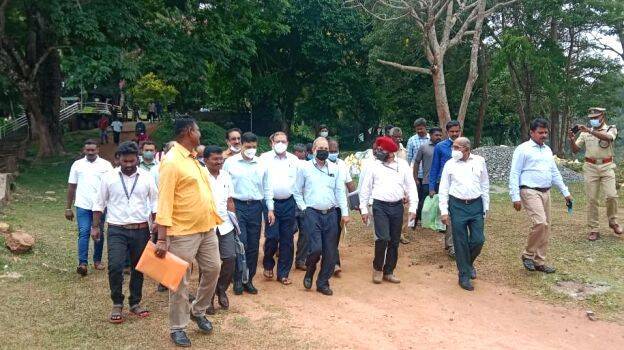 PEERMADE: The supervisory committee, which was expanded to include two technical experts as per the directions of the Supreme Court, visited the Mullaperiyar dam and evaluated its activities. The team reached Thekkady by boat at 11.30 am yesterday and inspected the main dam, baby dam and spillway. They inspected machines and seismometers installed on the top of the dam and in the galleries. The team conducted an inspection by raising the shutters of the spillway. The report will be submitted to the Supreme Court the next day.
Though Tamil Nadu had raised the issue of felling of trees near the baby dam, Central Water Commission member Gulshan Raj, who is also the chairman of the committee, did not take a favourable stance. Mullaperiyar sub-committee members and officials from the State Water Resources Department and the Tamil Nadu Public Works Department accompanied the team.
This is the first visit of the supervisory committee to the dam since its expansion. The committee was expanded by adding technical experts from each of the two states to the earlier three-member committee.