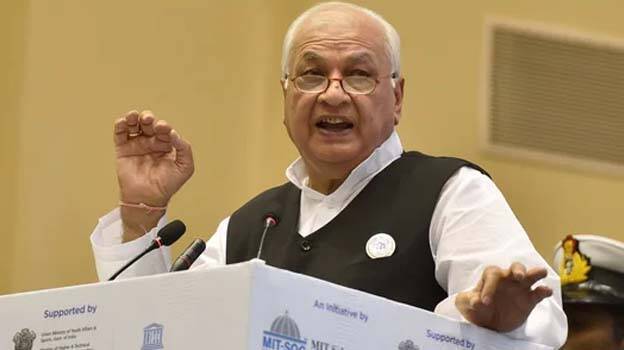 THIRUVANANTHAPURAM: Governor Arif Mohammad Khan on Monday lashed out at Samastha in connection with misogynistic remarks at a function held as part of a Madrassa's annual function. "This is yet another example of how Muslim clerics continue to push hard Muslim women into seclusion and suppress their personality in total defiance of Qur'anic commands and provisions of the Constitution", the governor tweeted.
"Sad to know that a young talented girl was humiliated on stage in Malappuram district while receiving a well deserved award simply because she was born into a Muslim family", Arif Khan said via Kerala Governor's official Twitter handle.
Recently, Samastha Vice President MT Abdullah Muslyar publicly scolded people standing next to him for inviting girls to the venue by citing it as anti-religious. The video of the incident went viral on social media and drew sharp criticism.