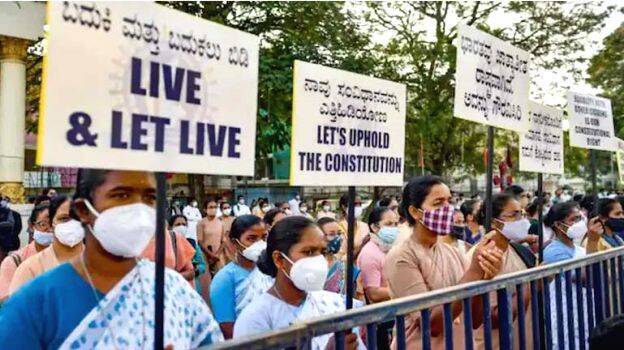 BENGALURU: The Karnataka government has passed a bill banning forced religious conversions through a special ordinance. The bill, which was to be introduced in the next assembly session, was approved by the cabinet as an ordinance. News agencies reported this news quoting Karnataka Home Minister Araga Jnanendra.
The Karnataka Protection of Right to Freedom of Religion Bill was passed by the Assembly in December 2021. However, the bill was turned as an ordinance in the wake of the adjournment of the Assembly. It was approved by the Cabinet meeting held on Thursday. As per the new law, forced conversion of a person belonging to general category will attract a jail term of three to five years with a penalty of Rs 25,000. The law prescribes severe punishment of imprisonment from three to 10 years and a penalty of Rs 50,000 for those who convert minors, women or people belonging to Scheduled Castes and Scheduled Tribes. Mass conversion, will attract a prison term of three to 10 years and a fine of Rs 1,00,000.
Meanwhile, the Opposition questioned the government's haste to pass the bill as ordinance. Karnataka Congress president DK Sivakumar said the ordinance should be introduced on the issue of providing employment to the youth or implementing development projects.