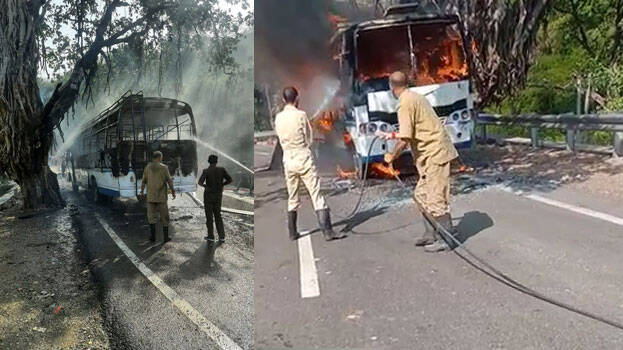 SRI NAGAR: Four people died after a bus carrying pilgrims from the Vaishno Devi temple caught fire on its way to Jammu. Twenty-two people were injured.
The bus was carrying pilgrims from Katra to Jammu when it caught fire near Nomain. Two people died on the spot.
The initial conclusion was that the fire spread from the engine. The injured were shifted to a hospital in Katra. The Jammu ADGP's office said on Twitter that the condition of three of them was critical.
Police and forensic officers are investigating the incident spot.