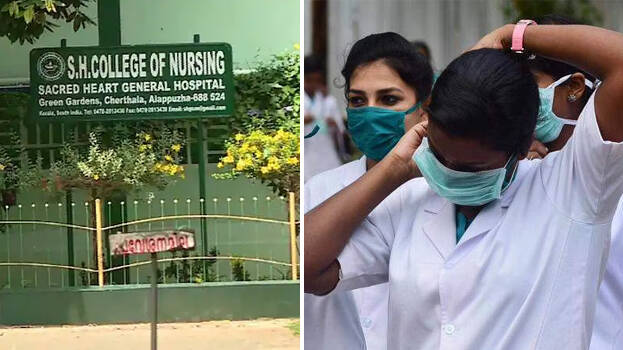 ALAPPUZHA: Sister Preetha Mary, vice-principal of SH Nursing College in Cherthala, has been suspended for allegedly sexually insulting a nursing student. The action was taken by the Nursing Council. It is learned that action may be taken against the college as well.
At a PTA meeting last Monday, the Nursing Council directed management to take action on students' complaints. Following this, the complaint against the vice principal was discussed at the Nursing Council meeting held today. Action was taken after this. The PTA meeting to be convened next week will look into whether the students' grievances have been resolved.
The students' complaint contained serious allegations, including that the vice-principal sexually insulted them. The complaint alleges that the vice-principal sexually insulted even female students walking together and that Sister Preeta Mary called the students homosexual. They even look at the wrinkles on their clothes under a sexual shade.
Voice clips of students complaining against college authorities have been circulated in the past. Based on this, the Nursing Council conducted an inspection here. This time the students complained to them.
The Nursing Council submitted a report pointing out these issues to the University of Health Sciences.
In addition to sexual insults, there were complaints of washing shoes of doctors and staff, forcing to clean toilets in hospitals and forcing people to attend religious services. Other complaints were that the students were not allowed to go home and see their relatives and were only allowed to see their parents for a very short time.