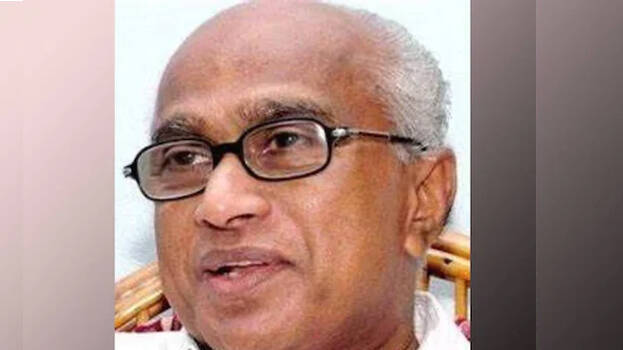 KOCHI: Former Advocate General C P Sudhakara Prasad passed away early Sunday morning. He was 81. He was the state president and vice president of All India Lawyers Union. He was the Advocate General during the tenure of V S Achuthanandan and the first Pinarayi government. Sudhakara Prasad was one who had worked as AG for the longest time in the state.

Sudhakara Prasad was born in 1940 at Chavarkode in Chirayinkeezhu as the eldest son of M Padmanabhan and M Kausalya. He graduated in Mathematics from S N College, Kollam. He graduated in law in 1964 from Thiruvananthapuram Law College. He then practiced for a year under C P Parameswaran Pillai and C V Padmarajan.

He had practiced under noted lawyer P Subramanyam Potty in the high court from 1965-1969. After that he started practicing independently. He got the title of senior advocate during his service with Advocate General K Sudhakaran.

He leaves behind his wife S Chandrika and children Dr Sini Ramesh and A Deepak.