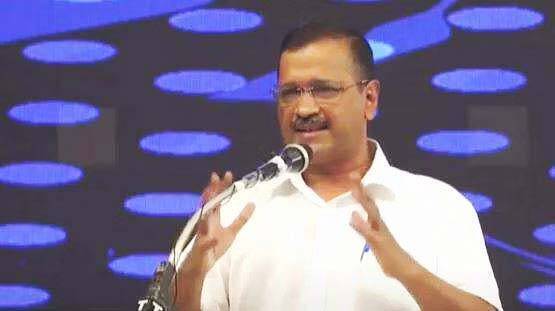 KOCHI: Aam Aadmi Party president Arvind Kejriwal on Sunday said that following the party's success in Delhi and Punjab, a government can be formed in Kerala as well. Kejriwal was announcing his alliance with Twenty20 at a public meeting in Kizhakkambalam. The alliance formed by the Twenty20 and Aam Aadmi Party in Kerala is called the Janakshemamunnani.
Kejriwal said the achievements in Delhi were the magic of God and it is possible in Kerala as well. "Everything in Delhi should be there in Kerala. First Delhi, then Punjab and now Kerala. There was a time when you have to give bribes for everything in Delhi. With the AAP coming to power, corruption in Delhi has disappeared. Do you not want the corruption in Kerala to be eradicated", Kejriwal asked.
Kejriwal had given instructions to the activists at the State Council meeting held at the Taj Malabar Island Hotel in Kochi today. The move is aimed at finding the right target for leaders and activists in a situation where nine years of activity did not create significant change. Kejriwal arrived in Kerala on Saturday evening. Kejriwal also attended the state committee meeting of the Aam Aadmi Party on Sunday.