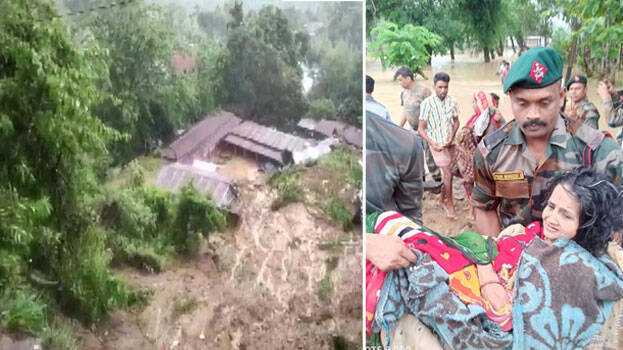 GUWAHATI: Around seven districts have drowned in the incessant rains in Assam. Three people, including a child, have died in floods and landslides. The floods have heavily affected the districts of Cachar, Dhemaji, Hojai, Karbi Anglong West, Nagaon and Kamrup. The three deaths were reported in the Cachar district.
Around 57,000 people across the state have been affected by the rains. A sum of 222 villages has drowned in the floods. The state government has set up relief camps in various areas to evacuate people from the flood-hit zones. Around 4,330 people have sought refuge in the camps across the state.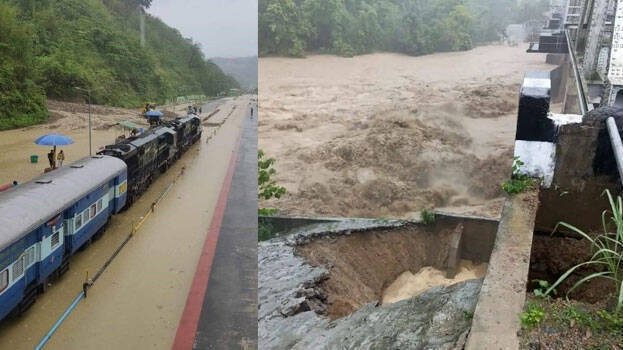 According to figures by the Assam State Disaster Management Authority (ASDMA), about 10,321.44 hectares of farmlands have been destroyed in the floods. 1434 domestic animals and 202 houses have also been impacted.
Landslides were reported in the villages of New Kunjung, Fiangpui, Moulhoi, Namzeurang, South Bagetar, Zion and Lodi Pangmoul. The army and paramilitary force have also arrived to assist the state disaster management force.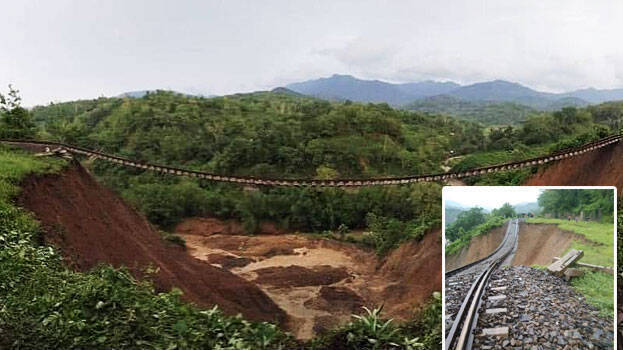 Meanwhile, the passengers, who were stranded in various places amid train journey, have been brought to safety by the railway with the aid of the air force and the state disaster management force. 1,245 people who were trapped in Ditokcherra station have been shifted to Badarpur. In addition, another 119 people were airlifted by the air force and brought to safety at Silchar.
The railway line at Jatinga-Harangajao and Mahur-Phaiding has been blocked due to landslides. In the 76-kilometere long track, damages were reported in 26 sites. As certain bridges have collapsed, 17 trains have been cancelled, said the railway.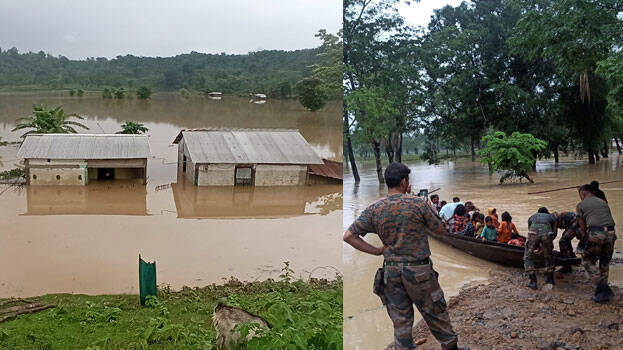 Meantime, the meteorological department has warned of extensive rains in the states of Assam, Arunachal Pradesh, Meghalaya and Sikkim, for the next four days.