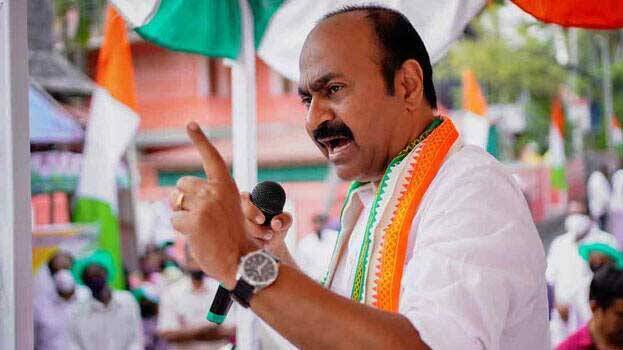 THIRUVANANTHAPURAM: Opposition leader V D Satheesan said the people's strike against the laying of stones for the Silver Line project has won and the government should admit their mistake. He said this while responding on the issue of stopping the laying of stones. The social impact study will be done through GPS from now on.
The authorities took the decision to stop laying of stones when protests strengthened. The order was issued by the revenue department as per the demand of the Kerala Railway Development Corporation. The laying of stones and the survey were suspended for quite some time. The opposition ridiculed saying this is because of the Thrikkakkara by-election. The laying of stones was stopped during the CPM party congress.
The RTI had earlier said that around Rs 82 lakh was spent for laying the boundary stones. The K Rail had spent Rs 81.60 lakh till last February over the officials expense and delivery of stones in each area.
This was mentioned in K Rail's reply to RTI activist K Govindan Namboodiri in Kochi. So far Rs 3.23 crore was spent for various surveys. Rs 2.08 crore was spent for lidar aerial survey to prepare the alignment, Rs 23.75 lakh for traffic and transportation and Rs 8.27 lakh for topographic survey for accurate landscaping.

An amount of Rs 22 crore was spent to prepare the DPR alone. However, the Union Railway Ministry had earlier said that the DPR was not complete. An amount of Rs 59.47 lakh was spent to enhance the image of K Rail. The lawyers were paid Rs 6.11 lakh to argue the 12 cases in the high court against the Silver Line.