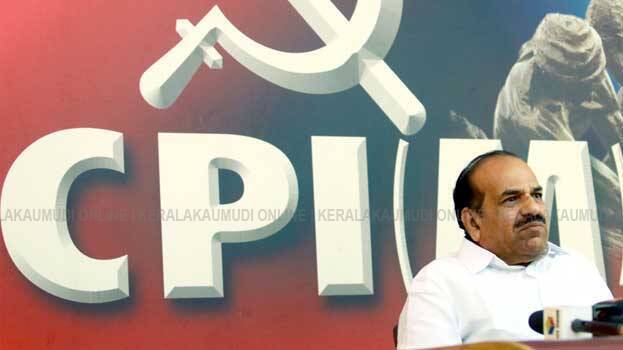 THIRUVANANTHAPURAM: What is going to happen in Thrikkakkara is a strike between those who want development and those who oppose it, said CPM state secretary Kodiyeri Balakrishnan. Those who want development will definitely vote for the LDF, said Kodiyeri.
"Don't look at the figures of last polls. This is a new election. Did anyone expect to win in the Vattiyoorkavu bypolls? However, didn't the LDF win when votes were counted? We won in Pala, where we haven't won ever before. Konni is a place that was never with LDF. But we won there too, didn't we? The change in political situations gets reflected in elections. The political situation is in favour of the LDF", said Kodiyeri.
He also added that even though monkeys do not have votes, the government is feeding them. The Left government is working for the protection of all living beings and the environment, he added. "There are no financial resources in Kerala. The government formulated KIIFB in order to solve it. When the project was announced, many said that it will not work. However, the project became a reality. Here, money for various purposes can be found only through these ways. The centre will not give money. If money is not gathered through other ways, then Kerala will stagnate. In that case, rivals are planning to turn the people against us. The LDF's decision is not to give them a chance for it", said Kodiyeri.