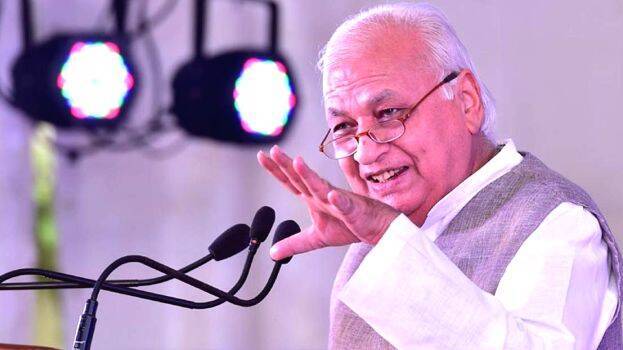 THIRUVANANTHAPURAM: Governor Arif Mohammad Khan has refused to sign the two bills and ordinances passed by the Assembly and the cabinet recommendation for the release of 33 prisoners serving life imprisonment. The governor was angered by the removal of his authority to appoint the University Appellate Tribunal. The bills for the government to take over this power and bring more control to the autonomous colleges have been set aside for seven months citing the need for a detailed legal review.
The governor also refused to sign the ordinance amending the Dairy Co-operative Act to give the administrator and the nominated member the right to vote. With the Supreme Court ruling that the governor should act on the advice of the cabinet, he may reconsider the matter.
In March, the cabinet recommended the release of 33 prisoners on the occasion of the 75th anniversary of independence. Ineligible persons were removed and the governor was handed over the final list prepared by a committee comprising Home and Legal Secretaries and the Chief of Police. However, the governor is awaiting the Supreme Court's order on the release of Manichan, accused in the Kalluvatukkal liquor tragedy.
The governor complained that the government has taken over the power to appoint by removing the chancellor and without consulting the High Court. The governor is of the view that the University Appellate Tribunal cannot be appointed without consulting the High Court.