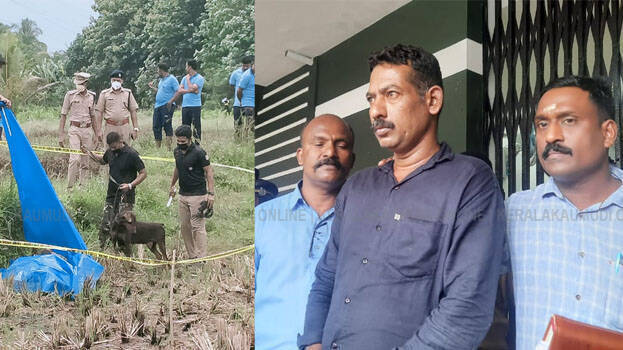 PALAKKAD: One person has been arrested in connection with the death of two cops of KAP Second Battalion Camp. The arrested has been identified as Suresh of Muttikkulangara. Palakkad SP R Viswanath said Suresh has confessed that the cops were electrocuted from the electric fence he installed to trap the wild boars.
A case was registered against Suresh on charges of intentional homicide and destruction of evidence. Suresh gave the power connection to the fence installed near the wall at around 10 pm on Wednesday night. He went to bed later. When he got up saw the policeman lying dead.
He then carried the bodies in a handcart and dumped it in the fields. The two dead were identified as Ashokan (35), son of Marimuthu Chettiar of Elavanchery and Mohandas of Athipotta in Kavassery.