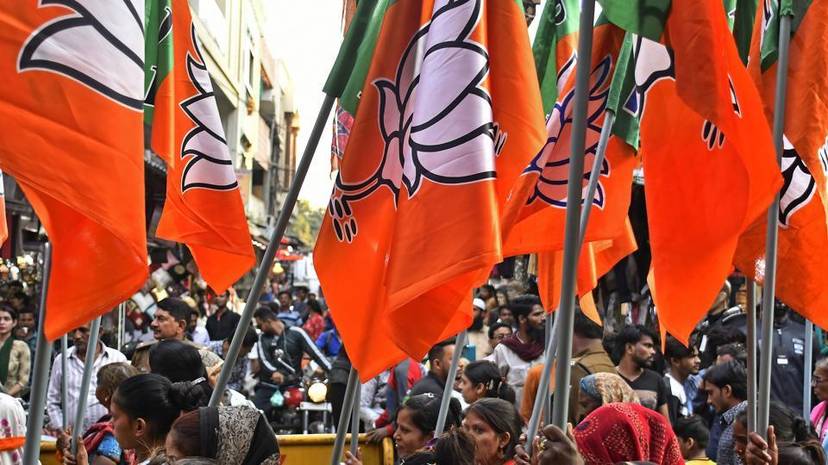 The Legislative Assembly is the only place which can decide on whether the government in power has majority.
The Supreme Court had unequivocally stated that it is not Raj Bhavan or Rashtrapathi Bhavan that can decide on this.
The attempt being made by the BJP for pulling down state governments in Madhya Pradesh and Karnataka after getting excited in Lok Sabha Exit poll is unlawful and against political ethics.
It also shows NDA government's anti-democratic and autocratic attitude.
The Centre ought not to have questioned the right of a state government that enjoys people's mandate, to continue in power. The right to question governments is justifiable only when there are circumstances that lead to the disintegration of the government due to its incompetency or inaction.
In the case of Madhya Pradesh and Karnataka government, this is not at all the case.
In the Madhya Pradesh Assembly election that was held a few months ago, Kamal Nath-led Congress government came to power, ending 15-year BJP rule.
In the case of Karnataka, as soon as the Assembly election result came, the BJP tried in vain to form a government. When this attempt failed, the party tried to pull down the Congress-Dal government that was subsequently formed.
If the BJP wins the general election, it may again try to pull down the current Karnataka government.
It was Prime Minister Narendra Modi himself who made the announcement that as many as 40 MLAs from Trinamool Congress in Bengal will leave that party.
Whatever it is, the chance for national victory should not be seen by the BJP as an opportunity to sabotage the non-BJP state governments.