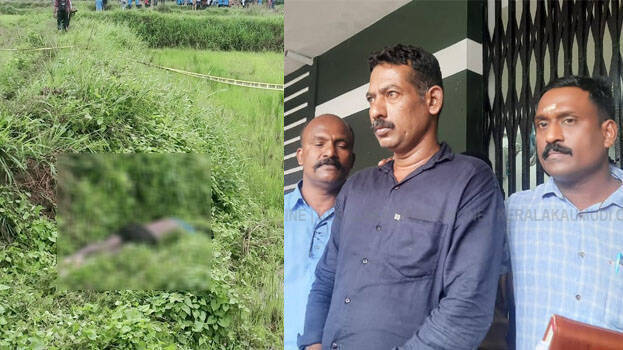 PALAKKAD: Suresh, the accused in the death of two policemen of the Muttikkulangara KAP Batallion camp, will be produced in court today. The police will investigate whether he received help from anyone to load the bodies in a wheelbarrow and to destroy evidence.
Suresh has been booked on charges of culpable homicide not amounting to murder, destruction of evidence, and misuse of electricity. It was found that the policemen were electrocuted from a live cable illegally set up by Suresh to trap wild boar in the paddy field.
Suresh had set up the trap on Wednesday evening. The police were found dead on Thursday morning. Following this, he switched off the electricity, loaded the bodies in a wheelbarrow, and dumped them in another person's field 500 meters away.