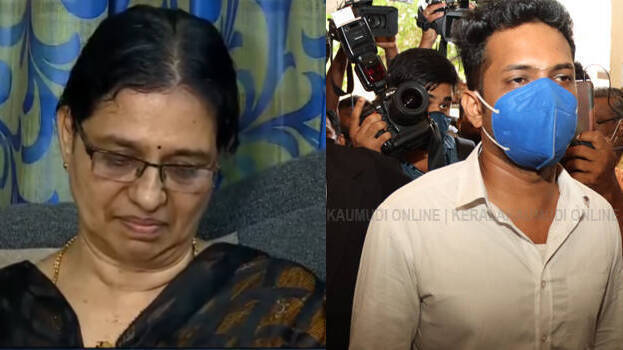 KOLLAM: We've got justice, said family of Vismaya, who ended her life due to dowry harassment. They got emotional when the verdict was pronounced. Our daughter suffered a lot and the court verdict is pay for it, her father Thrivikraman Nair told media. He added that he hoped Kiran to get exemplary punishment.
"He will get maximum punishment. Cannot forget Antony Raju Sir. The CM had said the government is with us. We still have that strength today. Tomorrow's verdict will be a message to the society,' he said.
Thrivikraman Nair was in the court to hear the verdict. Her mother was at home. Thanked everyone who stood with them. 'Hope he gets maximum punishment. Our prayer is that no one should have the same fate as that of our daughter,' said her mother. She said that there was still a lot of evidence to surface.
Minister Antony Raju said that the decision to terminate Kiran proved to be right. He said he hoped Kiran would be awarded life sentence and that the verdict should be a lesson to government officials.

DySP Raj Kumar responded that the verdict was the result of a year's hard work. The court found Kiran Kumar guilty under sections 304 B and 306, 498 A in the Vismaya case. Dowry death and abetment to suicide charges have been proved.