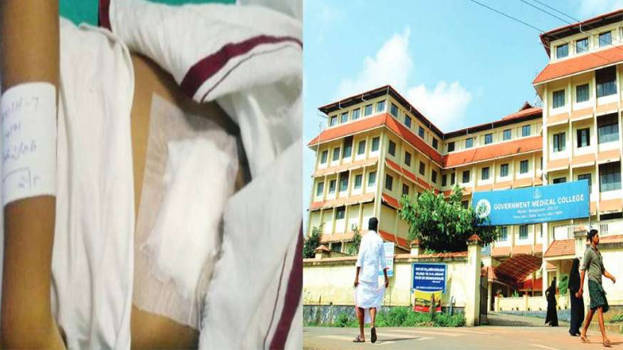 THIRUVANANTHAPURAM: An order has been issued to suspend the doctor who performed hernia surgery on seven-year-old boy instead of a nose operation at Manjeri Medical College Hospital. Health Minister K K Shylaja ordered to suspend the doctor from service. The child was admitted in the hospital for an operation to remove polyps from his nose but instead a hernia surgery was done. The hernia operation was done on Muhammed Danish, son of Majeed and Jahan.
Dhanush aged six, son of Unnikrishnan and Kunju Lakshmi of Mannarcaud, was admitted in the hospital for hernia operation. Both were admitted in the theatre Tuesday morning at 8 am. When ENT doctors looked for Danish for the surgery, they found that the wrong surgery was conducted.
When the mistake was noticed, Danish was brought out of the theatre. The parents noticed that a wrong surgery was done. When Danish's parents questioned the doctor for the wrong surgery, the doctor said that he was having hernia.
Danish's parents protested demanding action against the errant doctors. The child was again taken to the operation theatre and nose surgery was done. The condition of the child after the two surgeries is satisfactory.