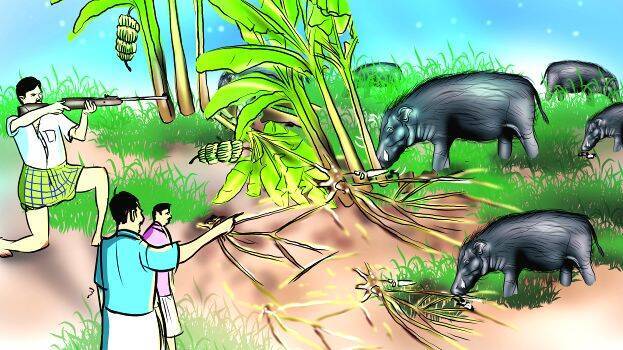 THIRUVANANTHAPURAM: The Kerala cabinet has decided to give the local bodies the power to legally exterminate wild boars that poses threat to life, property and agriculture. Poison, explosives or electricity should not be used to kill wild boars. The carcass of the wild boars should be buried scientifically and its details maintained in a register by the local bodies.
The government may appoint the Gram Panchayat President, Municipal Chairperson and Mayor as Honorary Wildlife Warden under the Wildlife Act. They are the ones who have to issue the order regarding the extermination of wild boars. The Chief Wildlife Warden may appoint the Gram Panchayat Secretary, Municipal Secretary and Corporation Secretary as authorized officers. These officers are the ones who have to take action to enforce the order. The services of public awareness committees can be used for killing wild boars and burying the bodies. The officials have to ensure that human lives, property, livestock, and other wildlife are not harmed while exterminating wild boars.
Will have to wait with gun
One will have to wait at night with a gun to shoot the wild boars. This is because the wild boars rarely come to the farms during the day. Although the proposal to trap and slaughter wild boars was included in the note submitted to the Cabinet, it was not accepted as it was against the Central Act which prohibits cruelty against animals.