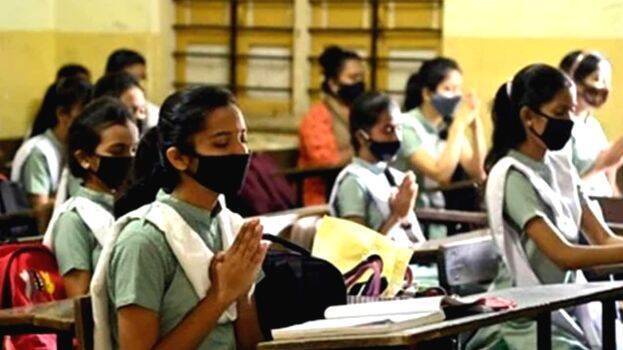 THIRUVANANTHAPURAM: Schools across the state will enter an active academic year from June 1 after the extreme phase of Covid. Chief Minister Pinarayi Vijayan will inaugurate the Praveshanolsavam at Kazhakoottam GVHS at 9.30 am, Minister V Sivankutty said in a press conference.
42,90,000 children, 1,80,507 teachers and 24,798 non-teachers will come to schools. The second Pinarayi government had appointed 4857 teachers and 490 non-teachers through PSC. "The maintenance of the schools will be completed before May 27. Drinking water tanks and water sources must be cleaned. School authorities must ensure that there is no presence of reptiles on the school premises. The Praveshanolsavam should be conducted as a local festival under the leadership of the school principal/headmaster," Sivankutty said.
The second Pinarayi government inaugurated 145 school buildings. 75 school buildings will be inaugurated in the state this year as part of the Vidyakiranam project. The state-level inauguration will be held by the Chief Minister at 3.30 pm on May 30. 10.34 lakh new students have taken admission to government schools. 4,28,000 meters of fabric will be distributed to provide handloom uniforms to 9,58,060 children in 7,719 schools. 4 crores 88 lakh textbooks are required. Vaccination will take place at the school after calculating the number of children in the first two weeks of school.