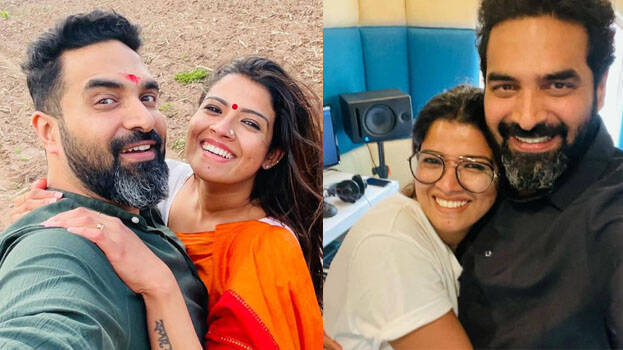 Music director Gopi Sunder has shared a picture with singer Amritha Suresh on social media. The singer also shared the same picture on her Facebook page and Instagram.
They also gave the same captions which roughly translate to 'Time and wind towards new paths beyond harsher experiences marked in mind by the ways left behind'.
The two have not clarified what exactly meant by the photos, many people have greeted them and commented under the photos. Amritha's friend and Bigg Boss star Aparna Mulberry has congratulated her while Amritha's sister Abhirami has commented 'mine'.