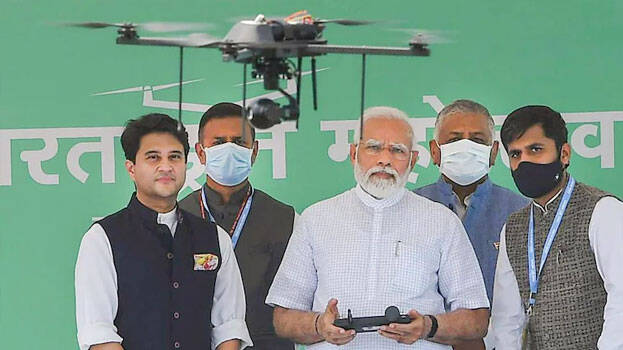 NEW DELHI: Prime Minister Narendra Modi on Friday flew a drone during the inauguration of the Bharat Drone Festival 2022. The two-day event will be held at Pragati Maidan in Delhi.
Union Minister Piyush Goyal has shared a video of the Prime Minister flying a drone on Twitter. 'Giving wings to aspirations of New India,' Goyal wrote while sharing the video.
PM Modi, who launched 150 remote pilot certificates at the event, announced that by 2030, India will be a drone hub. More than 1,600 people, including foreign diplomats, military officials and representatives of drone startup companies will attend the two-day event. More than 70 drone companies will be showcasing the various uses of their drones at the event.