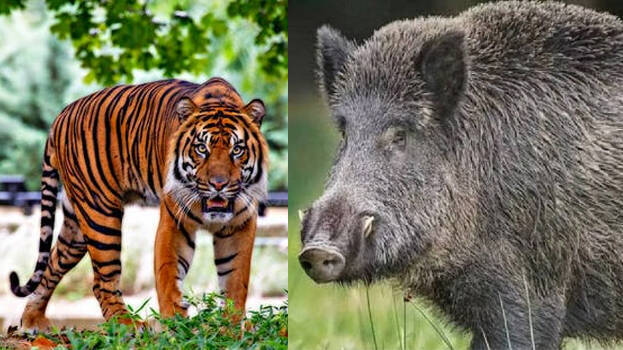 THIRUVANANTHAPURAM: The Kerala cabinet's decision to authorize local authorities to exterminate wild boars entering populated areas could get caught in a legal tangle as many are arguing that the decision is unconstitutional and against the Wildlife Protection Act. With environmentalists and experts, including Menaka Gandhi, strongly opposing the government's decision, the authorities are finding it difficult to implement the decision taken by the last cabinet.
Many have raised concerns that the killing of wild boar can lead to other forms of environmental change. Animals such as tigers that prey on these boars may enter populated areas when they experience a shortage of prey. Legal experts are pointing out that the Supreme Court has ruled that Article 21 of the Constitution grants the right to life to all living beings. This fundamental right is meant not just for human beings.
Although Forests Minister AK Saseendran explained that such a decision was taken because the Centre did not accept Kerala's demand to declare the wild boar as a vermin, the law seems to be posing a blockade to the practicability of the decision.
Article 51A (g) of the Constitution states that the protection and conservation of nature, including wildlife, is a fundamental duty of every citizen.
Section 48 (a) is the responsibility of the State to protect and maintain the environment and wildlife
Wild boar is listed as the nineteenth species in the third list of the Wildlife Conservation Act, 1972
The Centre has the power under section 62 to declare all the listed species as vermins except those in list one or two
If declared vermins, the constitution can be amended to allow killing of the animals.
Section 11 (1) (b) stipulates that a creature that causes damage to human life or agricultural crops can be hunted down and subjugated. Killing is not allowed