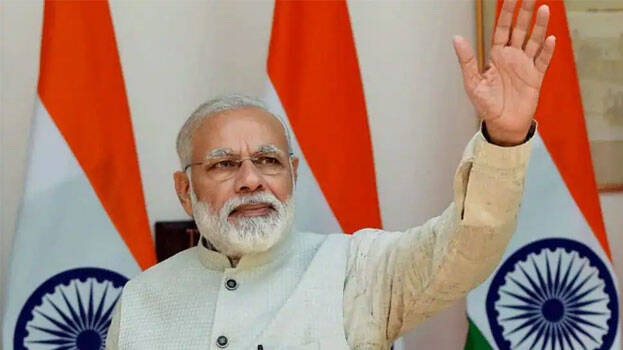 RAJKOT: Prime Minister Narendra Modi on Saturday said that his government was working for the people. He also said that the nation was witnessing what the government had been doing for the poor. The Prime Minister was addressing a mega rally during his visit to Gujarat. Narendra Modi inaugurated various development projects completed in the state.
"Over the years, the BJP-led NDA government has given top priority to service to the poor, good governance and welfare of the poor. We have given a new impetus to the development of the country. The government supported the people during the crisis. There is no room for corruption and discrimination in the country now," the Prime Minister said.
"In 8 years, we made honest efforts to build India of the dreams of Bapu and Sardar Patel. Bapu wanted an India that would empower the poor, Dalit, tribals and women; where hygiene and health become a way of life; whose economic system has indigenous solutions," he said.
"Gujarat is the reason why I am in this position today. It is the people of Gujarat who taught me how to live for society. Gujarat's love for me has only increased. I will always be grateful to the people of Gujarat," he added.