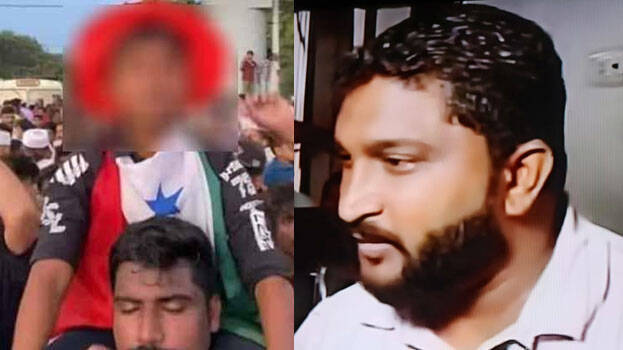 ALAPPUZHA: Four persons have been arrested in the case where a child raised hate slogans during a Popular Front rally in Alappuzha. The arrested include the child's father. Popular Front leaders Shameer, Sudhir and Niaz are the other arrested. They will be produced before the magistrate tomorrow.
The boy's father Askar was taken into police custody from his house in Palluruthy, Kochi. The boy and his parents went missing after a case was registered against them for shouting slogans. According to the child's parents, they were on a tour and knew about the case only later.
The 10-year-old and his parents reached their house in Palluruthy this morning. Despite the arrest of the Popular Front activists, the police could not reach the 10-year-old. As soon as he reached home, Askar Muzafir spoke to the media. After this, the Palluruthy police went to his house and took him into custody. After reaching the station, Askar was handed over to the Cherthala police. Popular Front activists protested against the detention of the boy's father.
In the meantime, the 10-year-old said that the slogan was not taught by anyone and he learned it by through attending events.