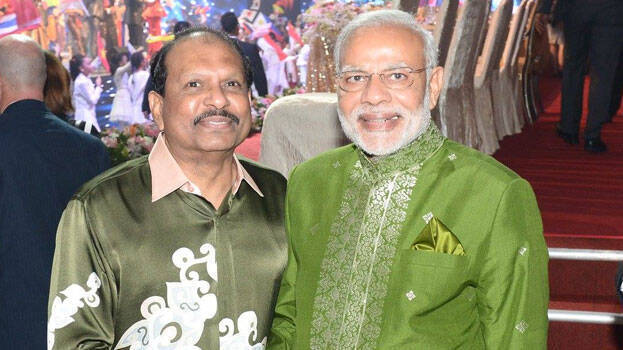 The Lulu Group is an empire spread across various parts of the world since its inception in 1973 as a supermarket. Lulu Group, led by businessman M A Yusuff Ali, owns 232 hyper markets and 24 shopping malls. There are more than 60,000 people employed in the Lulu Group.
According to Yusuff Ali's words, success is guaranteed if one tries to live faithfully and honestly, maintain personal relationships and live without greed. One should follow the qualities such as being trustworthy, punctual and should not cheat anyone. A person's talent and personality is not measured from their status or bank balance. A man's prayer is his personality. Even though there is competition in business, one should not desire for your opponent to perish. The only thought is to move forward, said Yusuff Ali.
Despite being the head of a multi-billion-dollar business empire, he exercises regularly, walks and follows a good diet. These are Yusuff Ali's two important habits. He has another interesting habit as well. He will wear T-shirts, jeans and a hat, and walk around malls in disguise. He does this in order to find out the opinions of the people who come to the mall. Many of us would have seen Yusuff Ali walking in disguise.