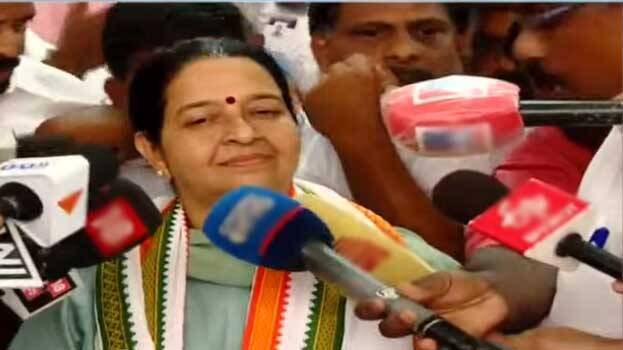 KOCHI: Following the victory in the Thrikkakkara bypoll, UDF candidate Uma Thomas has expressed her gratitude towards all the supporters. This is a historic victory and I dedicate it to P T Thomas, said Uma Thomas.
"Thanks to Thrikkakkara. This was not a competition between Uma Thomas and Jo Joseph. The people of Thrikkakkara has clearly chosen what they want. Thanks to all the leaders and elders. Even the activists with Rs 5 memberships have worked harder than me.
Thanks to all those from Kasaragod till Thiruvananthapuram. Thanks to Mahila Congress, Youth Congress and other subsidiary organizations. Thanks to all the leaders including A K Antony, Oommen Chandy, Vayalar Ravi, V D Satheesan, K Sudhakaran, Ramesh Chennithala and K C Venugopal. This is UDF's great victory. It is a correction against the government. It has been proven that popular development is what's required.
This victory gives response to the campaign led by the chief minister and other ministers. I will work cent percent for the people of Thrikkakkara. I had replied to Pinarayi Vijayan's statement, that this was a blessing for the people of Thrikkakkara, on that day itself. I have kept my word that I would try my best stop them at 99. This victory is the reply to the chief minister and the government", she said. Uma Thomas also conveyed her gratitude through Facebook.
Facebook Post