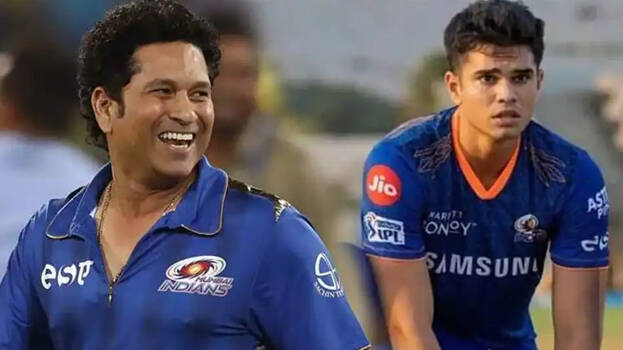 MUMBAI: Former India captain Kapil Dev has said that Sachin Tendulkar's son Arjun Tendulkar should enjoy his game now. Kapil Dev said that the surname Tendulkar in Arjun's name could pose a big challenge to the youngster but he should not give up and try to enjoy it by focusing on his own game. He reminded that even if Arjun can achieve at least half of what Sachin has achieved, it is a big deal, Sachin Tendulkar and Arjun Tendulkar are two individuals.
Kapil Dev said that the media and fans in the country are putting undue pressure on Arjun and it is essential to avoid it for his future. Kapil Dev has said that no one will never be able to become another Sachin Tendulkar, not even Arjun. Dev said that even Bradman's son changed surname 'Bradman' when he started his cricket career and that he did so due to pressure from the media and fans. He added that Arjun is currently going through the same situation.
In the last IPL, Mumbai Indians had acquired Arjun Tendulkar for Rs 30 lakh but he was never allowed to play in a single game. Fans and the media came out against the Mumbai team management. When asked about this, Sachin Tendulkar said that the team management knows what they wants and that his opinion has no place here as the season is over.