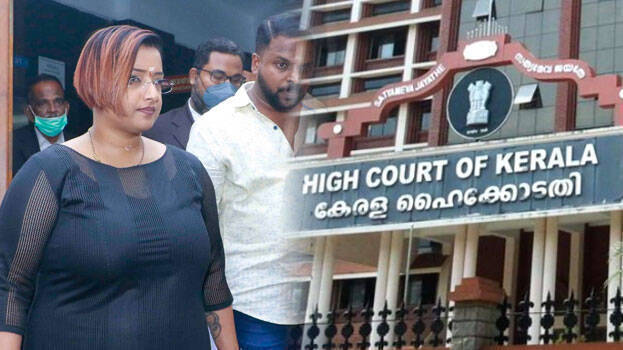 KOCHI: Swapna Suresh requested the court to consider her anticipatory bail plea today itself. Her lawyer urged an interim order. He told the court that she is receiving death threats from many sides.
The court asked that if it was a bailable offence then why in a hurry. She filed the plea in the case registered on the complaint of former minister K T Jaleel.
In the plea filed, she alleged that one Shaji Kiran called her and made death threats. She had revealed that she has the audio of him asking her to withdraw the statement against the chief minister and if not that she would be arrested.

Jaleel lodged the complaint against the revelation of Swapna in the gold smuggling case. The cantonment police had registered a case against her and P C George after arraigning them. Jaleel's complaint alleged that Swapna conspired against him and made defamatory remarks and false propaganda.
The case is under sections 153 (call for riot) and 120-b (conspiracy) of IPC. Both are bailable charges. If convicted, they will have to face a jail term of six months. The case will be handed over to a special team today. An officer of ADGP rank is in charge of the investigation. A list including eight officials has been prepared.

After recording Jaleel's statement, the police will also examine the digital evidences. The press conferences of Swapna and George will also be examined. Saritha, the accused in the solar case, will also be questioned. Police said there is a conspiracy behind her revelations.
Swapna said currency was smuggled with the knowledge of Chief Minister Pinarayi Vijayan, his wife Kamala, daughter Veena, M Sivasankar, K T Jaleeel, C M Raveendran and Nalini Netto. Soon after the allegation was levelled, the vigilance took Sarith into custody dramatically, questioned and later released him.