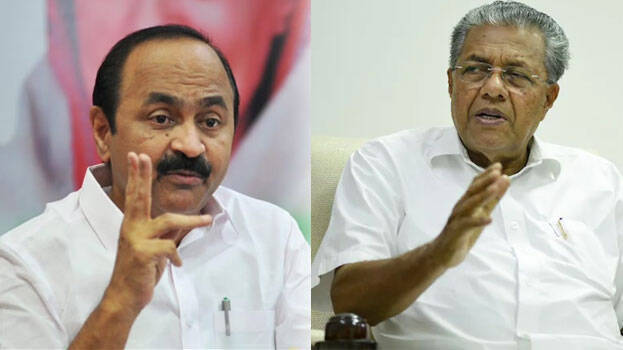 KOCHI: Opposition leader V D Satheesan sharply criticized Chief Minister Pinarayi Vijayan saying the chief minister is creating trouble for the public.

'Pinarayi Vijayan is Narendra Modi wearing a mundu. The chief minister is fearing the people of the state. In that case, it is better for the people that the chief minister stays indoors. Is this Hitler's Kerala? Where have the cultural heroes gone? The chief minister is seeing everything in black.
Why are the central agencies not doing anything. Why isn't Shaji Kiran questioned? The government has links with the Believers Church. It is out of fear that everything looks black. The chief minister who said that he is not afraid of anyone is afraid of everything,' said Satheesan.

Meantime, BJP activists showed black flags against the chief minister despite providing unprecedented security. The BJP activists waved black flags at the chief minister when he was on his way to Tavanur for the inauguration of the new Central Jail.