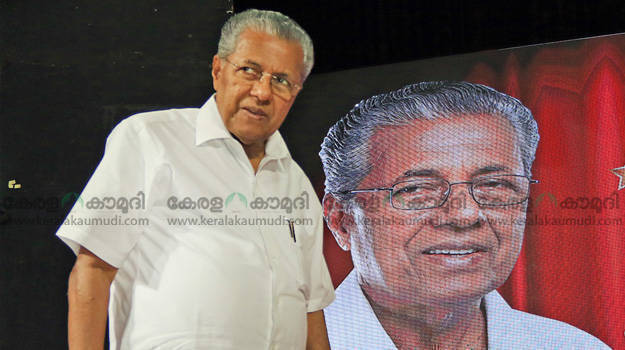 KANNUR: The police have beefed up security in Kannur over the visit of the chief minister. Taking into account the protests to be staged, more than 700 policemen have been deployed for the safety of the chief minister. Traffic has been restricted in the district.
Restrictions from Thaliparamba Manna to Pokundu is from 9 am to 12 noon. All vehicles except ambulances should go through Koonam-Kanjirangad-Manna road at this time, police said.

The first function of the chief minister is at 10.30 am at Taliparamba Kila Campus. Police said there is no ban for black masks or clothes. Instead of staying at his house in Kannur, the chief minister stayed at Kannur guest house yesterday for security reasons.

After the event at the Kila Campus, the chief minister will return to the Guest House. He will inaugurate the Library Council's sangamam via online at 12:30 pm. The chief minister will return to the capital city in the flight leaving at 3 pm.