Heaven directed by Unni Govind Raj has Suraj Venjaramoodu in the lead role. Deepak Parambol, Sudev Nair, Sudheesh, Alencier, Padmaraj Ratheesh, Jaffar Idukki and Vinay Prasad are the other casts of the film.
Vinod Illampally is the cinematographer of the film produced jointly by A D Sreekumar, Rema Sreekumar, K Krishnan, T R Reghuraj under the banner of Cut 2 Create Pictures. The film scripted by P S Subramanyan has music by Gopi Sunder.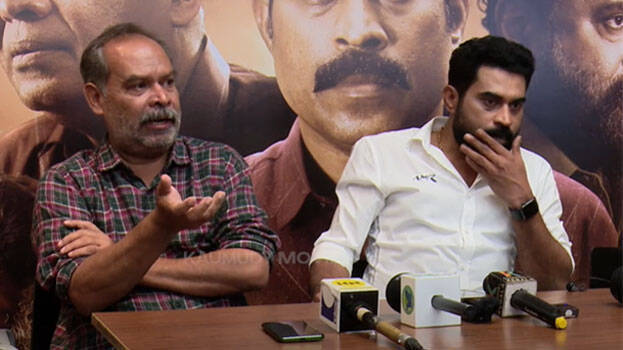 At a news conference as part of the promotion of the film, Alencier's response to a question about the film's female characters is gaining attention.
When asked about the female characters in the film, Alencier said, ' Got no one from WCC to play Suraj's wife. You people write?' Suraj Venjadamoodu and Jaffer Idukki were present at the press conference along with Alencier.
'Didn't get anyone from WCC when called. What is wrong with you? He got irritated when asked about it. Didn't get anyone from WCC to play Suraj Venjaramoodu's wife, you people write,' he said sarcastically.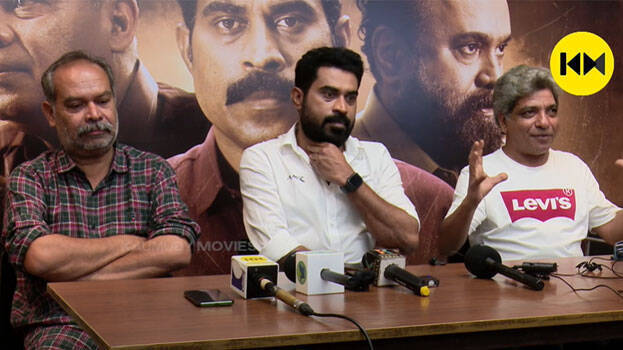 Suraj said there is no female lead character in the film and that Vinay Prasad plays his mother. The film will release on June 17.
Alencier also intervened when journalists asked Jaffer Idukki if he had changed his disguise in order to remain unrecognized. There is a case in the court, do you have peace now? Do you have the intention to get him nabbed? Didn't you understand Jaffer Idukki, he didn't change his appearance, said Alencier.