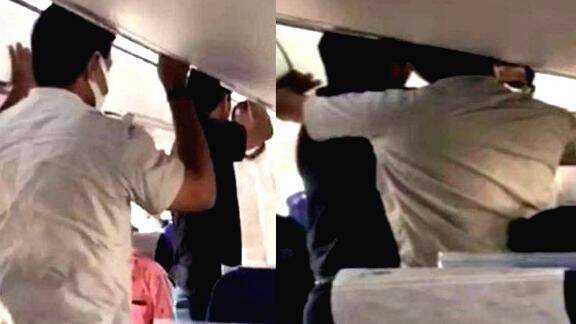 THIRUVANANTHAPURAM: The Youth Congress activists who shouted slogans at Chief Minister on an aircraft and the others who attacked them will face legal action under Civil Aviation Act. According to the notification of the Director General of Civil Aviation, unruly behaviour on the aircraft is divided into three categories: disruptive behavior, physically abusive behaviour and life-threatening behaviour.
If these matters are noticed, the pilot should inform the control station and should land at the nearest airport in case of emergency. Then FIR must be registered by notifying the security agency. But the pilot of the Indigo flight did not inform the air traffic control. The protesters were not handed over to the CISF. Youth Congress activists were taken into police custody when they were out of the flight.
1. Disruptive behavior (physical gestures, verbal harassment,unruly inebriation, etc.)
2. Physically abusive behavior (pushing, kicking, hitting,grabbing or inappropriate touching or sexual harassment,etc.)
3.Life-threatening behavior (damage to aircraft operating system, physical violence such as choking, eye gouging,murderous assault, attempted or actual breach of the flight crew compartment, etc.)
The unruly behaviour can also attract a punishment of imprisonment for a term of one year or a fine of ₹5 lakh or both, as per Rule 23 (a) of Aircraft Rules (1937) Part III.