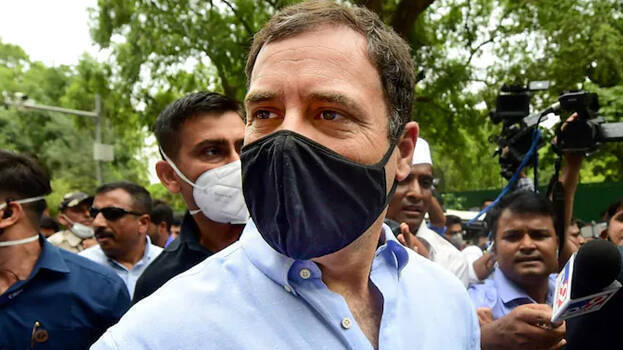 NEW DELHI: Congress leader Rahul Gandhi will appear before the Enforcement Directorate (ED) at 11 am on Wednesday, for questioning in connection with the National Herald money laundering case. The investigation team has questioned Rahul Gandhi for nearly 20 hours in two consecutive days.
Although the quizzing ended at around 9:30 pm last day, Gandhi came out only by 11:30 pm, after completing all the formalities. The leader had arrived at the ED office at 11:05 am, accompanied by his sister Priyanka Gandhi. Reports suggest that he was asked 20 questions by the probe team.
Meantime, Congress leaders will stage protests against the ED action on Wednesday as well. Security has been beefed up in the national capital for the third day in a row. Incidents similar to Monday took place in the roads adjoining Congress headquarters. The police had halted the leaders' attempts to accompany Rahul Gandhi to the ED office.