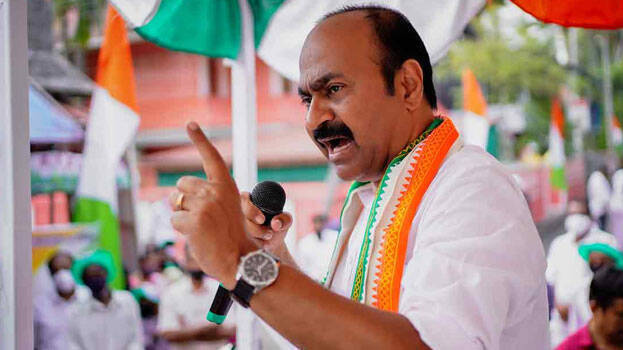 THIRUVANANTHAPURAM: Opposition leader V D Satheesan said the police are implementing double justice in the state. There is no case against those who attempted to murder Poonthura sub inspector. A murder attempt case was registered against those who shouted slogans against the chief minister. He said the riot is to escape from the abyss reached by the chief minister.

The cultural leaders in Kerala are not responding even after vandalising the statue of Gandhiji. These cultural leaders enjoy the gratis of the government and the CPM. The youth congress activists protested after the chief minister got off the plane. Leaders including E P Jayarajan are changing their stands following the directive from the office of the chief minister.
They said would kill me if stepped in Thiruvananthapuram. I am now thinking of shifting my base from Kerala to Tamil Nadu.
Meantime, he also replied to M A Yusuff Ali, who criticised the opposition for boycotting the Loka Kerala Sabha. Boycotting it is a collective decision. Hundreds of activists are in hospitals. Our minds are not that wide enough to attend the Loka Kerala Sabha at this time, he said.