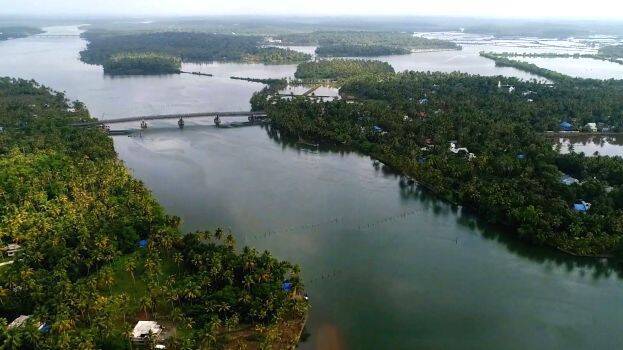 KOCHI: The 205 km Kollam-Thrissur Kottapuram National Waterway, which was developed at a cost of over Rs 2,500 crore, has not been used for nearly 10 years. Apart from the fact that FACT transports its own cargo for 37 kilometres, this waterway is rarely being used for any other purposes.
The huge potential for coastal freight is being hindered as the government has not been providing facilities, including the barge. The inability to resist the opposition from the lorry lobby is also adversely affecting this. The current practice is that the cargoes that reach through ships are quickly shipped in lorries by the agents. The authorities also seem to be supporting them.
Named the West Coast Canal in 1993, it was declared National Waterway-3 by the Union Ministry of Shipping. The National Waterways Authority of India (NWAI) started paving the way in 1994. The deepening of water bodies began in 2002. The waterway was fully equipped in 2013.
Cargo must be transported in barges. There are no private agencies in Kerala operating barge services like in other states. Either the government should set up a barge transport system or entrepreneurs must be attracted to the sector. 11 terminals and 11 godowns were built to transport goods. However, there are no wide roads to the terminals. No action has been taken to attract tourist boat services.
There is a strong need to hand over the operation of the waterway to the Inland Navigation Corporation and take action to start a barge service.